How To Export Your Mail From Outlook 2011 for Mac
Step 1: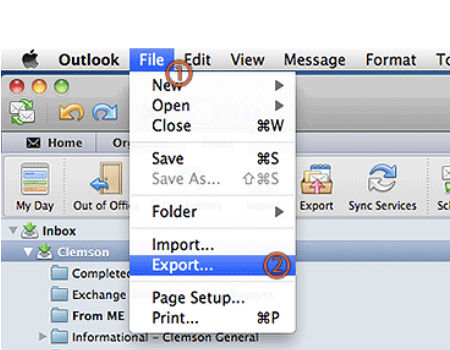 From the 'File' menu, select 'Export.'
Step 2: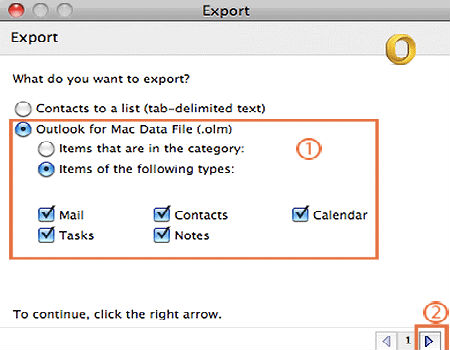 Select an 'Outlook for Mac Data File (.olm)' and then
Select what information you will export. Click 'Next.'
Step 3: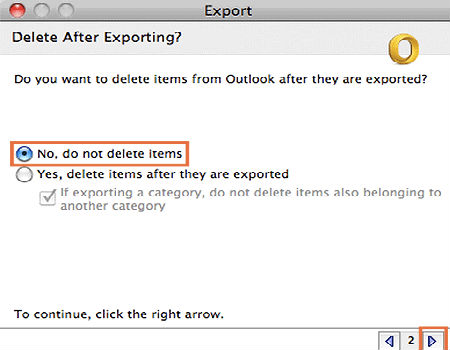 Select 'No, do not delete items' and click the right arrow.
Step 4: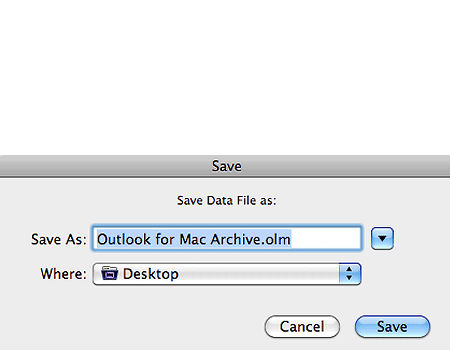 Choose the name and location for the new export file to be saved to
Click the 'Save' button.
Step 5: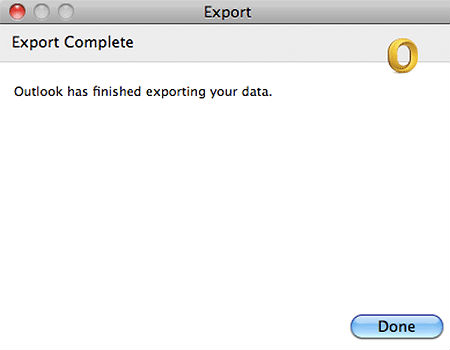 Click 'Done' to complete export.